Logistics Recruitment Agencies
Unlike other logistics recruitment agencies, our team provides ethically responsible consulting from a personable, yet professional approach. Customer satisfaction is one of our many core company values, so we make sure to consult our clients and candidates accordingly. Competitors do not compare to our levels of customer service, nor our variety of employment postings for transportation, shipping and logistics jobs.
Transportation, Shipping & Logistics Jobs
Pinto Employment Search LLC is one of the best logistics recruitment agencies in the United States. With over 15 years of recruiting experience and 25 years of working in logistics, we understand each component of its dynamic industry. From management, sales, pricing, customer service, and operations, Pinto Employment Search has a comprehensive network of industry resources and contacts for our clients and candidates. We know the terminology, nuances and players involved in this industry, and promise to always present employers with the most qualified candidates, and match job applicants with the appropriate careers.
Meet Our Team
Chris Pinto • Owner and Founder
Owner and founder Chris Pinto is a Human Resources and Business Recruiting Graduate from King's College in Wilkes-Barre, Pennsylvania. He has over 12 years' experience in recruiting diverse supply chain and logistics recruitment agencies and companies. Such industries and job titles include NVOCCs, freight forwarders, steamship lines, drayage companies, brokers, and warehousing/distribution outfits.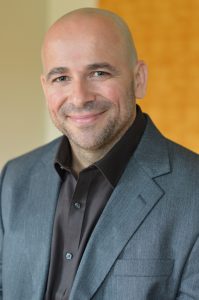 Furthermore, he has extensive experience working specifically at major logistics companies in contrastive capacities including Trade Management, Sales, Pricing, Import/Export Customer Service, Intermodal Transport and Documentation. Chris Pinto understands the importance of highly developed business acumen and the specialized criterion required to fulfill transportation positions. In turn, he maintains an extensive network of transportation contacts throughout North America, each with the unique ability to pinpoint candidates qualified for transportation, shipping and logistics jobs.
Nancy Cornier Pinto • Owner
Owner Nancy Cornier Pinto is a Business Management Graduate from Saint Peter's University in Jersey City, New Jersey. She has nearly 20 years transportation experience in ocean freight, import/export, pricing, and procurement, in addition to management and marketing analysis positions for major ocean carriers, NVOCCs, freight forwarders and 3PLs. Furthermore, she has over 5 years' experience with logistics recruitment agencies.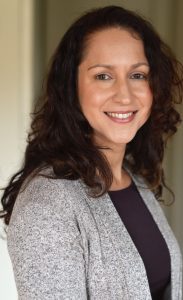 Her professional employment background makes her proficient in candidate recruitment and screenings, job order writing and advertising, interviewing, and business administration and organization. Nancy Cornier Pinto also is bilingually fluent in Spanish.
Why Pinto Employment Search?
Your career success is most important to us. We promise to be with you every step of the way during your application and/or applicant search processes!
For more information, please contact Pinto Employment Search.