Why Pinto Employment Search?
Are you looking to hire or be hired?  WE'RE MATCHMAKERS!
Pinto Employment Search LLC is one of the best recruiting agencies in the United States, with an extensive network of contacts and access to many diverse roles – from sales to customer service and more. Our expertise lies in matchmaking: helping companies find the best candidates to fulfill their staffing needs.
A small husband-and-wife team, we pride ourselves on building a rapport with our clients and candidates, providing guidance throughout the entire recruiting process. Your career success is important to us!
MEET US!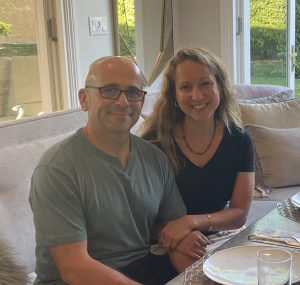 Chris Pinto • Founder and Owner
By 2005, Chris had accumulated a broad skillset that included recruiting, sales, business management, and maritime operations (where he met Nancy). He established Pinto Employment Search to cater to the logistics and supply chain industry, and later expanded to service a variety of industries. Chris earned a Bachelor of Science in Human Resources and a Minor in Psychology from King's College in Wilkes-Barre, PA. In his spare time, he enjoys running and acting!
Nancy Cornier Pinto • Owner
Nancy married Chris in 2004, and joined the family business in 2011. By then, she had over 16 years in logistics under her belt, starting in documentation and working her way up to branch management. She immediately fell in love with recruiting, and handles all operations, including job descriptions, resume review, candidate screenings,  coordinating interviews, and negotiating offers. She is fluent in Spanish, and her alma mater is Saint Peters University in Jersey City, NJ, where she earned a Bachelor of Science in Business Management and a Minor in Economics. Nancy's hobbies include CrossFit and painting!
For more information, please contact Pinto Employment Search.